Atigun Pass – at mile marker 244, you will cross the Continental Divide as you climb 4,739 feet (1,444m) in elevation.
The Atigun Pass is the highest point on the Dalton Highway and is the highest pass in Alaska.
Keep a keen eye out for Dall sheep gracefully navigating the mountain slopes.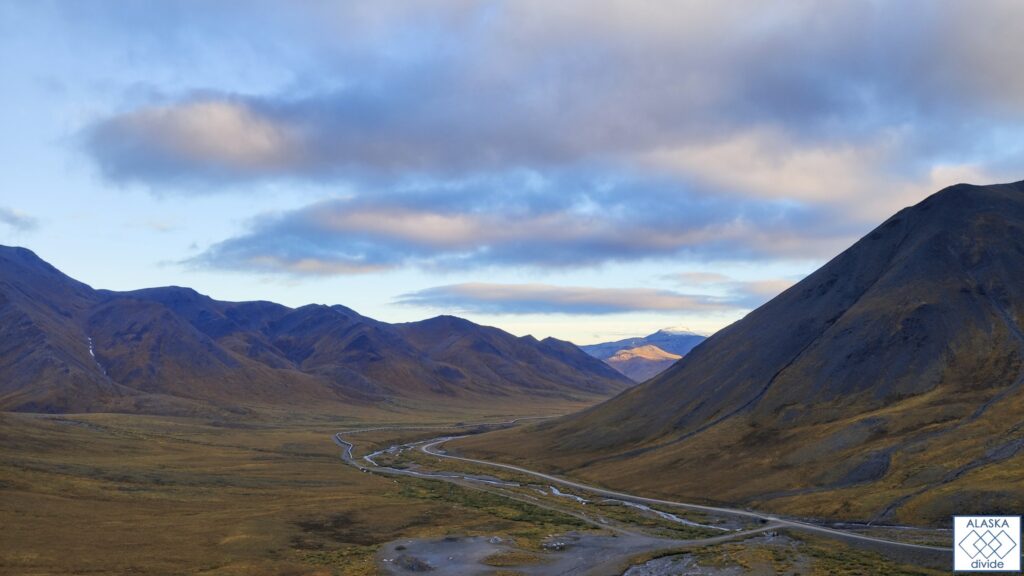 #alaskadivide2023 #rusjanbag #denali #denalihighway #cyclingalaska #lastfrontier #alaska #daltonhighway #daedhorse #northernlights #loneliestroad #bikepacking #bikepackinglife #ultracycling #ultraendurancecycling #cyclinglife #rower #ciclismo #adventurecycling #adventurebybike #gravel #gravelbike #transbikeadventures #alaskaadventures #explorealaska #alaskadivide